Founded in 2014 by artist and designer BRANDON PALMA in Seattle Washington; amidst an innovation in technology and revolution in commerce. 

8TH DAY CREATE is a full-service creative agency that specializes in emerging and high-growth markets. Fusing unique design, spirit, & technology together to elevate the consciousness through the art of branding. We work with companies and brands that share our mindset.
Over ten years of experience in design and a particular focus towards brand identity, apparel, and cannabis. We are experts at crafting celebrated brands.  We aim to class up branding in all facets, envisioning memorable aesthetics that have a timeless in pact on humanity. As connoisseurs of exceptional design, we work diligently to discover your brand's unique creative essence.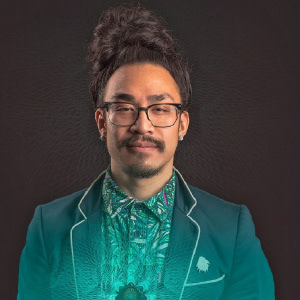 Living across the globe at a young age by being the son of a world traveling family impacted Brandon Palma for the rest of his life in so many beautiful ways. Drawing on this experience, he took all that inspired and interested him and compounded it into being an artist and collector, finding it fitting to live up to his name and to be of service to others through branding and design solutions. Brandon attended and graduated The Fashion Institute of Design & Merchandising-Los Angeles (FIDM LA) in 2005 to hone in on his creative mindset and to begin his career with a good step forward. Since then he has had the opportunity to provide innovative solutions ranging from the fashion industry to the cannabis industry in WA State and everything in between. Through balancing old with the new, Brandon's vision and creative solutions brings brands and businesses a new light and emboldens their presence across all medias. Launching 8TH DAY CREATE is a culmination of design experience and a labor of love offered to the brave world and those having an active part in shaping the story of our future, today.
Angela-
jordan
Aguilar a super satellite industry networker better known as Aj is a uniquely skilled entrepreneur with a seasoned early growth market understanding and a focus on emerging and innovative technologies.    
In 2011 as a Washington native residing in Seattle, promoting conscious & ethical business; Aj found herself passionately supporting the brave advocates & entrepreneurs of the cannabis movement.  As a patient who suffered chronic pain herself, she was endowed to this movement; Cannabis cured her medical condition. To think for 20 years she had accepted a doctor's verdict declaring a life of chronic pain, only to find out that nature had long since provided the cure.  Aj spent the past six years as an active canna-business entrepreneur and participant in the push towards decriminalization.  Applying her business marketing skills and passion for the movement she helped modest cannabis start­ups such as Dope Magazine, by maximizing profit margins through customized, unique branding, strategic partnership development and exclusive media journalism debuts.
Often considered the life of the party, Aj serves as the gatekeeper for the industries finest brands and affiliated media partners.  Providing our clients a direct media connection with the largest trade names such as High Times, Dabstar, Dope Magazine, Cannabis Now and Culture Magazine. Aj serves as a content specialist for these media channels, developing & maintaining relationships with industry leaders & global celebrities alike. Her passion as a storyteller with an indigenous universal plot line, fuels her fire, inspiring insightful content journalism and unique creative imagery.  Aj manages creative marketing campaigns from start to finish, providing our clients a final polished full content journalism package including professional photography, original content and graphic layout design direction.
Her organizational affiliations include the Women of Weed, Americans for Safe Access, Cannabis Coalition for Safety & Ethics, MJBA, the Cannabis Alliance, Green Peace Foundation, The Graphic Artist Guild, AHANA association as well as reliable connections to national environmental organizations beyond cannabis.